Hello everybody!
Just writing to explain a little bit about my work.
I do love to paint all types of things and get involved in all types of artworks. But for the most part I am currently focusing on paintings inspired by the Apophenia effect on the human mind. This is the psychological phenomenon that occurs when the human mind is faced with a random set of data, the mind will tend to seek out patterns and objects within this data.
For example, one of my paintings made out of paint chippings which I call 'Rainbow Slide', contains many different types of images. I have drawn the ones that I see in the painting here (I also apologize for the bad quality):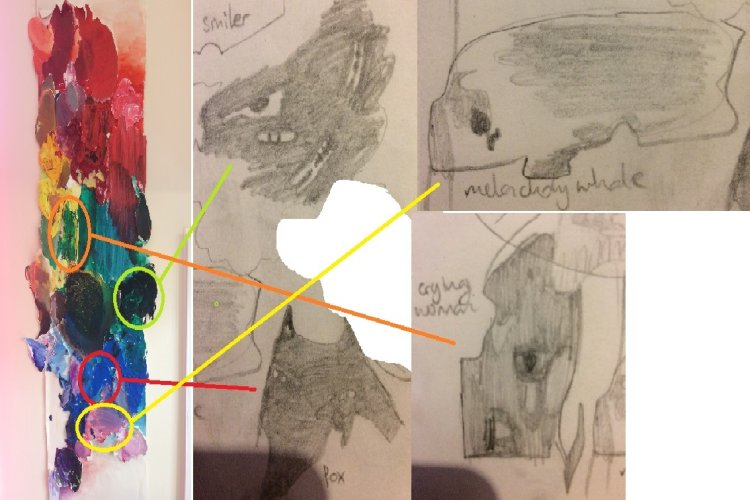 The sketches are drawn separately to become more visible and noticeable. They do become mini works of art themselves by being viewed separately. But once these sketches are made, inspiration still continues the Apophenia Effect and the mini sketches derived from the big painting turn into more developed subjects. I have done this on a more recent painting, the 'Balance of Power' painting.
The giant creature in the centre surrounding an earth-like planet was a clear subject to notice. I decided to develop this further, and just by judging its textures, shapes and form, also by fleshing out the skeleton of what I saw, I had created a fantastic cosmic creature which tells a different story. Although I haven't finished this drawing yet, because I'm very excited to show the progression!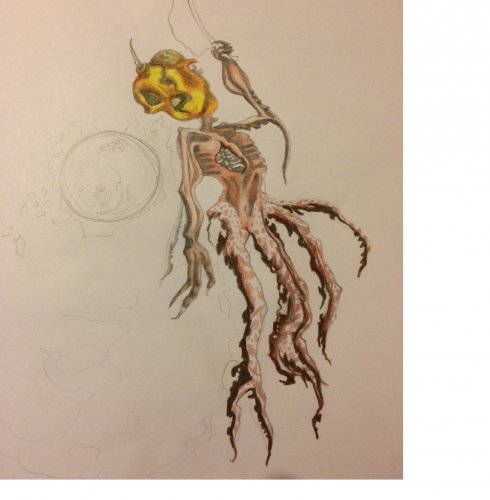 Another interesting element of these paintings is that the images you may see can be different at night time as well. I used to observe the 'Rainbow Slide', this particular painting day and night while it was hanging in my room. There are some images, due to the shadows and blurry night vision, which I only saw at night time when observing this painting. Here are some: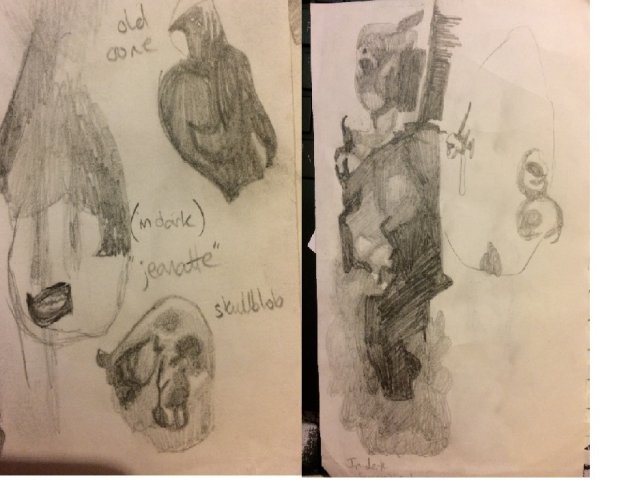 Please have a look at my Apophenia Effect paintings and have a go and drawing what you see. Every vision is special to each individual.